Blog post
Announcing OfferFit's $14M Series A — let's help marketers make the leap from A/B to AI!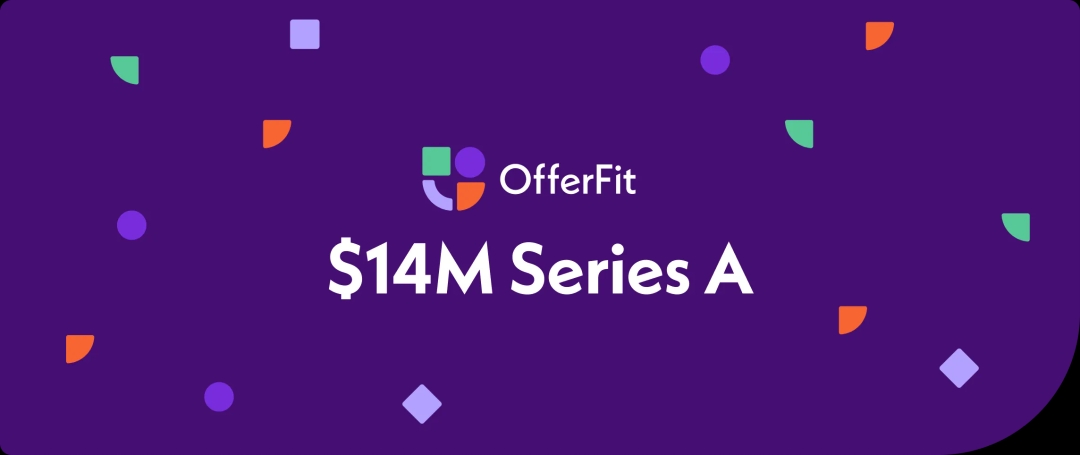 Written by
George Khachatryan
We are so excited to announce that OfferFit has raised a $14M Series A round, led by Canvas Ventures! This round will fund our continued rapid growth and some very cool new product features.
Why did we raise this round?
Since launching OfferFit in October of 2020, we've seen customer demand that far exceeds what we could anticipate, with companies from many industries — including restaurants, telco, hospitality, e-commerce, energy, and financial services — signing up to use OfferFit. Marketers clearly are very frustrated with the slow pace of manual A/B testing, and are looking for ways to accelerate their personalization programs.
Without this funding, we'd need to turn many of these companies away. Victor and I decided that we need to scale OfferFit as quickly as possible to meet the demand we're seeing. That means making significant investments in our product and team.
Our customers are the reason this growth is possible
Before saying anything else, we wanted to thank our amazing customers. Raising funding by itself isn't an accomplishment for a company — rather, it's an opportunity and a responsibility. That said, this financing is an acknowledgment of the rapid growth OfferFit is seeing, and that growth is only possible because of our amazing customers.
You know who you are, but we'd like to call out by name our two earliest customers, whose partnership has been really invaluable for OfferFit:
Brinks Home (including Veronica Moturi, Jason Chancellor, Mike Parish, Bill Niles, Fred Graffam, Bob Reedy, Jason Clark, Colton Daville, Lauren Gengler, Sava Tsvetkov, Brandon Knopp)

Engie Resources (including Travis Arnce, Kevin Shannon, Greg Leflar, JD Burrows, Jay Bell, Vasu Kolla, Liem Ho)
We're thrilled that Canvas Ventures is leading our Series A
Our lead investor is Canvas Ventures, an outstanding Bay Area venture capital firm. Canvas's Mike Ghaffary and will be joining our board as a director, and Harrison Lieberfarb as a board observer.
When we met Mike, Harrison, and their colleagues at Canvas, Victor and I were quickly impressed with the team's depth of understanding of marketing technology. We also noted both the efficiency and thoroughness with which they conducted due diligence. We love the idea of working with investors who value a bias for action as much as we do.
The Canvas team has already been super helpful for OfferFit, making valuable introductions to other investors and potential customers, giving great advice on go-to-market strategy, and supporting our PR efforts.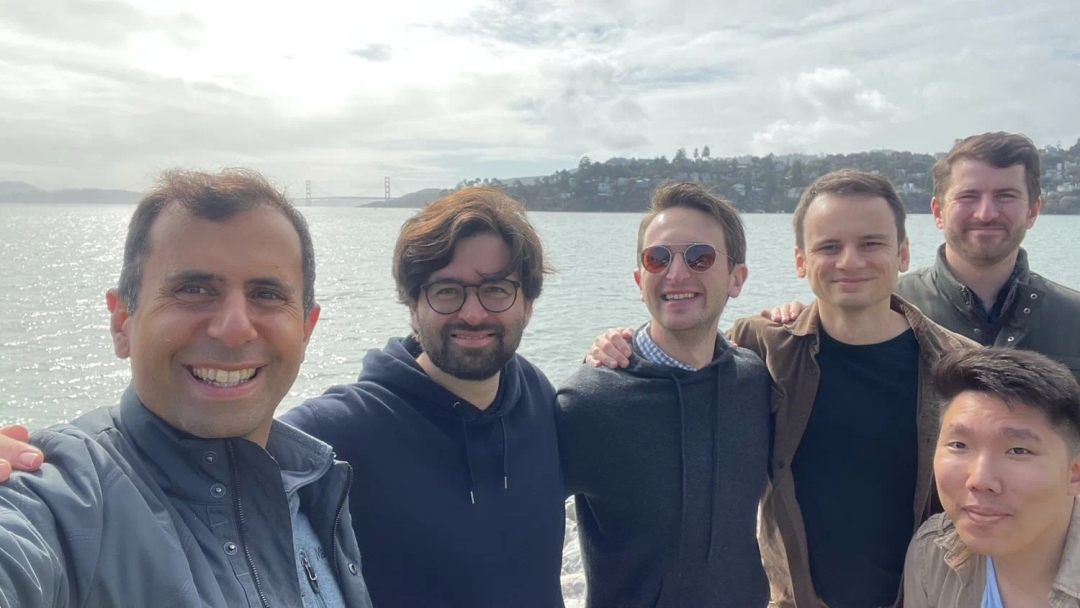 OfferFit team meets in the Bay Area for a board meeting. Left to right: Mike Ghaffary, George Khachatryan, Harrison Lieberfarb, Victor Kostyuk, Nathan Katz, Alan Hin.
Many other amazing investors join the OfferFit community!
This round isn't just about funding — we've found our investors to be amazing sources of guidance and connections, so this is an opportunity to bring amazing new folks into the OfferFit community.VC firms and angels participating in this round (or who invested on convertible instruments before the round) include:
AfterWork Ventures (Adam Smith, Adrian Petersen, Alex Khor, Annabel Acton, Dave Insull, Jessy Wu, Mike Forster)

Alumni Ventures Group (David Cynn, Wesley Yiu)

Black Nova (Matthew Browne, Thomas Vitsounis)

Burst Capital (Geoff Donaker, Rob Krolik, Wendy Lim)

Carbide Ventures (Dan Weirich, Hiro Yoshikawa, Pankaj Tibrewal, Stephen Lee)

GTMFund (Max Altschuler, Paul Irving, Scott Barker)

Pareto Holdings (Edward Lando, Nadav Ben-Chanoch)

TMD Venture (Dean Neese, Mike Dinsdale, Tom Gonser)

Alex Clayton (General Partner at Meritech Capital)

Allan NG (VP Marketing at Freenome)

Bradley Horowitz (VP at Google)

Fawad Butt (EIR of Canvas VC)

Frederic Kerrest (Executive Vice Chairman, COO, and Co-Founder of Okta)

Gopi Sara (Solvd)

Hunter Cardwell

Jacques Kerrest

Jeffrey Bazar (Founder, Managing Director at JBV Capital)

Jeremy Stoppelman (CEO of Yelp)

John Sturdivant (Regional Director, AI Success at DataRobot)

Kalyan Kommineni

Katelyn Donelly

Keith Nida

Kevin Stumpf (Co-Founder & CTO at Tecton)

Kevin Omwega (Senior Director of Product Management at Samsara)

Luther Lowe (SVP at Yelp)

Michael Stoppelman (Ex-SVP of Yelp)

Ofer Idan, Ph.D.

Ryan Carlson (EVP and Head of OktaX)

Samuel Adeyemo (Co-Founder at Aurora Solar)

Santhosh Suresh, Ph.D. (Data Science Leader at Facebook)

Sean Buckley (Partner at McKinsey & Company)

Tracy Spaight (Writer, Filmmaker, and Game Designer)

Tushar Garg (CEO of Flyhomes)
A shout-out to the people who made it possible
Alan Hin, OfferFit's chief of staff, worked tirelessly to quarterback this raise. Thanks to Alan, OfferFit has gotten wonderful folks involved as investors … and did so in an efficient way that allowed us to maintain our focus on growth and product.We'd also like to give a special thanks to Luther Lowe (SVP of Yelp), an angel investor in OfferFit who was the MVP of this raise — Luther introduced OfferFit to Canvas as well as many other great investors in the round.
So what's next?
Our top prioritywill always be ensuring thatour customers get extraordinary valuefrom OfferFit.One way this funding will allow us to deliver on this promise is by building the OfferFit Portal, a new tool that will allow our customers to directly and conveniently configure OfferFit for their needs, build custom reports, and more! We've already started building the portal … here's a sneak peek: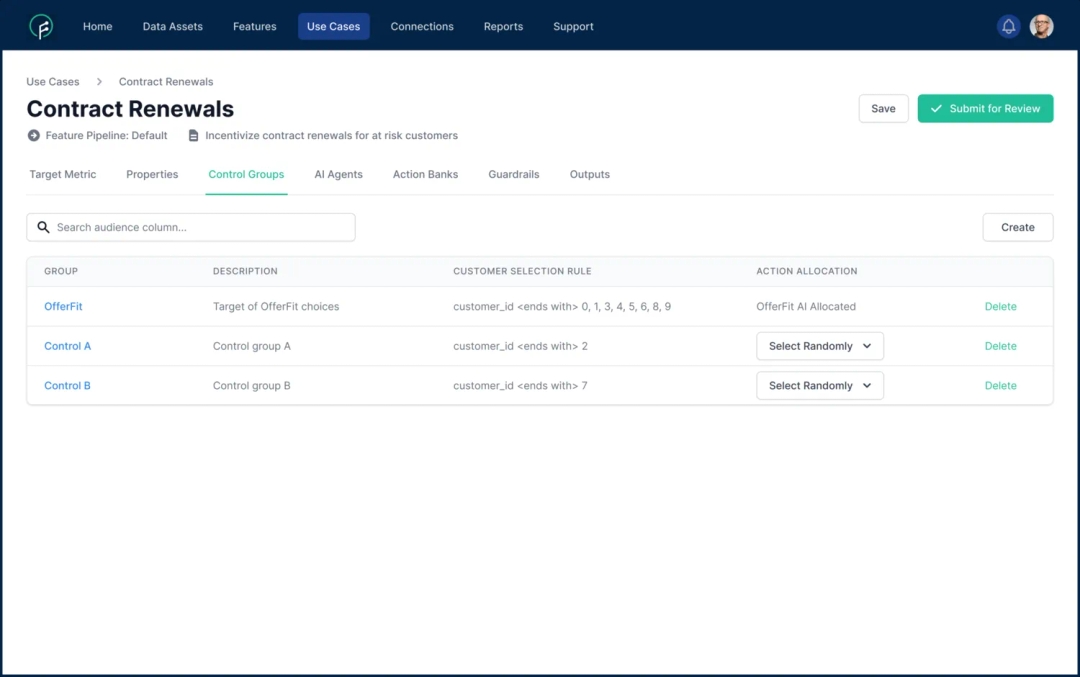 We're so excited for the journey ahead! Marketers at virtually every enterprise in the world are ready to automate their experimentation via self-learning AI. And if you're as excited about this funding round as we are and happen to be searching for new opportunities, come join our team!
Let's help marketers make the leap from A/B to AI!

— Victor & George
Experimentation unleashed
Ready to make the leap from A/B to AI?